Personal Stories… Unforgettable Experiences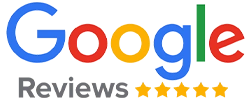 I had my wedding here in November and let me tell you! All my guests couldn't stop talking about the quality of service, quality of food, and the beauty of Etage Venue! I LOVED having my wedding here. Serj is the manager/coordinator of events and he made our process so easy and so fun. My husband and I are so thankful for him because there was nothing that we asked for that was too much for him to handle. He was so professional and also knew how to celebrate with us. We love you Etage and Serj! 1000/10 recommend!
Hosted a quinceañera for my daughter here. The venue is beautiful and clean. We received tons of compliments on the service and food. It's both delicious and plentiful. David was the best! Made sure every detail was taken care of and checked on us throughout the night. He made it such a pleasant experience.
We celebrated my son's 25th Birthday. We had an amazing time, enjoyed delicious selection of appetizers and main courses, experienced very high quality service and had a chance to interact with very educated and knowledgeable staff and management. It was a beautiful atmosphere, gorgeous and elegant design, very entertaining and acoustical set up. I highly recommend for small or large celebrations.
It's an amazing venue with aesthetic illustrations and lightings. The staff is very friendly and they have incredible knowledgable service. You can tell that their main priority is making the customers happy. It's a great place to celebrate your event where you can taste the most delicious food ever! We will definitely be back again! HIGHLY RECOMMENDED!!
I am forever grateful for every here who made our wedding so special. Everything was AMAZING! Thank you dear Vova and your staff for making everything so perfect. We had the best time.
Etage venue is the best of the best! The banquet hall is as amazing as the food, by far being the best banquet meals I ever had. It is high quality in service and management. The venue is beautiful and elegant and you will most defiantly be satisfied!!