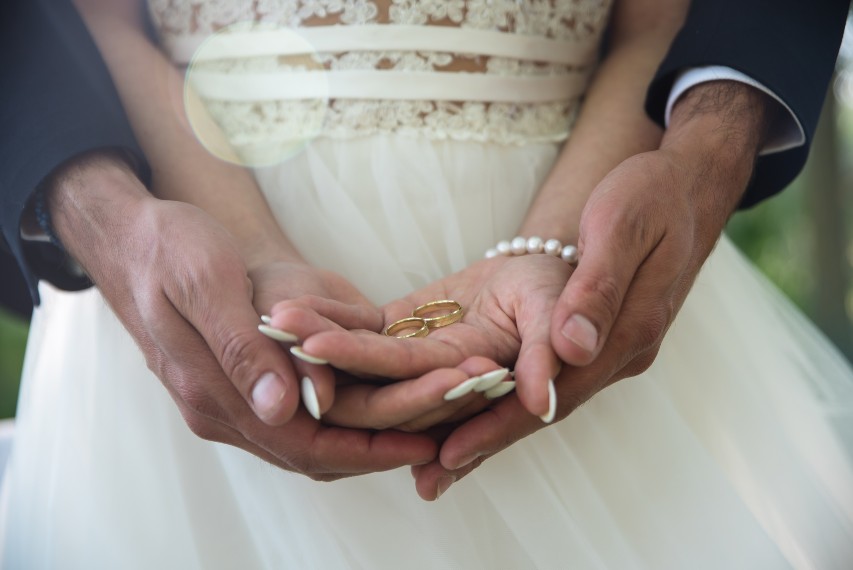 You and your partner have a unique relationship, and your wedding will join two family histories in an event that celebrates your future together.
The wedding planners at Étage Banquet Hall hope these wedding vendor ideas strike a chord with you as you plan your wedding day.
You Deserve a Wedding with Imagination and Innovative Wedding Vendor Ideas
Why should you settle for picking an off-the-shelf wedding plan that thousands of people have done before? Honor your family traditions but give them new life by adding new twists to make the day your own.
The wedding experts at Étage Banquet Hall have helped many couples chart their own course with custom wedding planning. We hope these ten wedding entertainment ideas inspire your perfect wedding day.
1: Tie the Knot Surrounded By Natural Beauty
Do you have a perfect spot to escape the ordinary world, like a serene beach, secluded forest, or garden brimming with flowers?
Maybe it's the spot where you shared a first kiss or first shared your feelings for each other.
Why not use the outdoors as your wedding venue?
We'll bring a mobile bar and entertainment equipment to your location and frame your wedding in surroundings that evoke priceless memories.
2: Make Your Food and Drinks an Exciting Part of the Wedding Party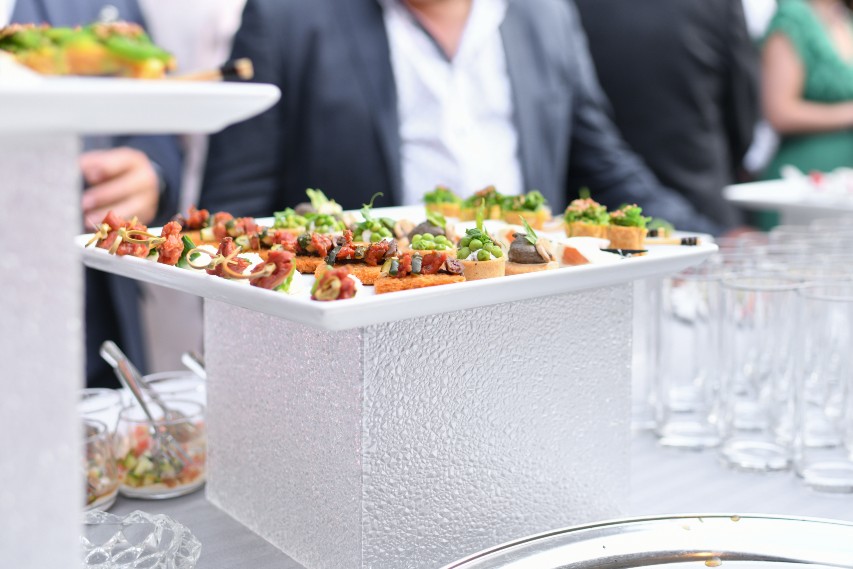 Most weddings have a cocktail hour and a wedding dinner after the ceremony. You can stun or inspire your guests by creating a theme for the drinks, dinner, and wedding cake.
After the ceremony, the reception gives you and your guests a chance to unwind and enjoy the big day. Whether you want comfort food or exotic delicacies, trust the fun wedding vendors at Étage Banquet Hall. Experience their fantastic culinary wedding catering and vendor suggestions.
3: Invite Your Wedding Guests to Be Part of the Show
In ordinary weddings, the wedding guests spend a lot of time watching the married couple stand around or mingle with the crowd. Liven things up with entertainment that lets your guests be part of the entertainment.
Let your friends and family show their excitement with a karaoke night, a dance contest, performance art, or any other fun activity you and your guests might enjoy.
4: Carry on Cultural Traditions
Just because you have an innovative and unique wedding doesn't mean you have to leave your beloved family traditions behind. Bring the past to life with live music and professional dancers that reflect your heritage.
Whether it's a lion dance, a line dance, or a sword dance, Étage Banquet Hall is the best choice among entertainment vendors if you want to blend old and new to create a unique wedding celebration.
5: Amaze Your Guests with High-Tech Entertainment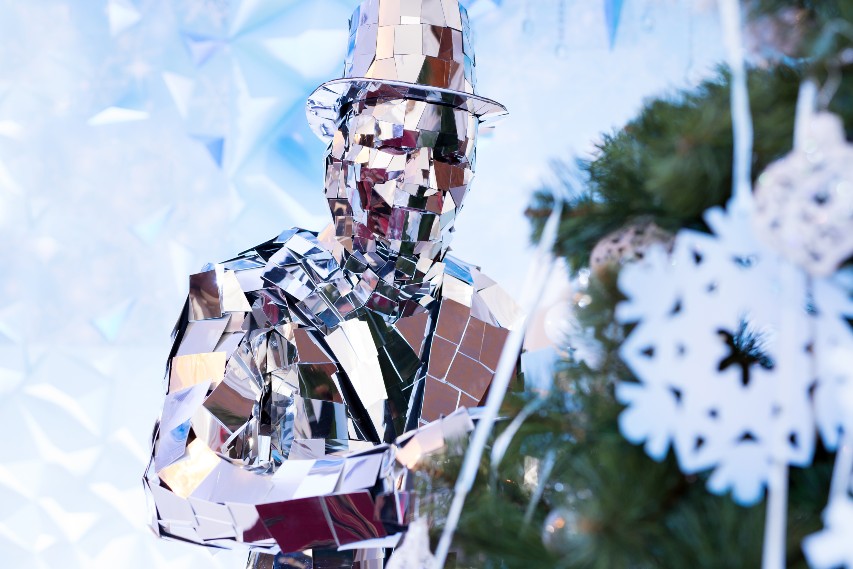 Enhance the wow factor of your big day with the latest technological gadgets and cutting-edge wedding vendor ideas. Bring robot DJs, virtual reality, big-screen video, and other technological innovations to your wedding day.
Let your friends and distant relatives share their memories and well wishes by video chat at the reception.
6: Incorporate a Movie, TV, or Literary Theme
If you and your friends have a favorite book, TV show, play, or movie, why not re-enact your favorite movie scenes?
One of our popular wedding ideas is to play the bride and groom from your favorite romance while guests dress up as characters. Take priceless wedding photos with the best wedding vendors in Los Angeles.
7: Commemorate Your Wedding in a New Way
Everybody wants to take home souvenirs so they can savor every moment of the ceremony and the celebration for years to come. Try some of these vendor suggestions to give you, your partner, and your guests a gift they will never forget.
Have an artist paint the wedding party as it happens.
Include themed photo booths.
Give out party favors that fit the theme.
Have the photographer zoom in to take close-up shots of the ceremony.
Take a souvenir from the venue, like a fallen leaf or a matchbook, and turn it into art.
8: Revolutionize the Dance Floor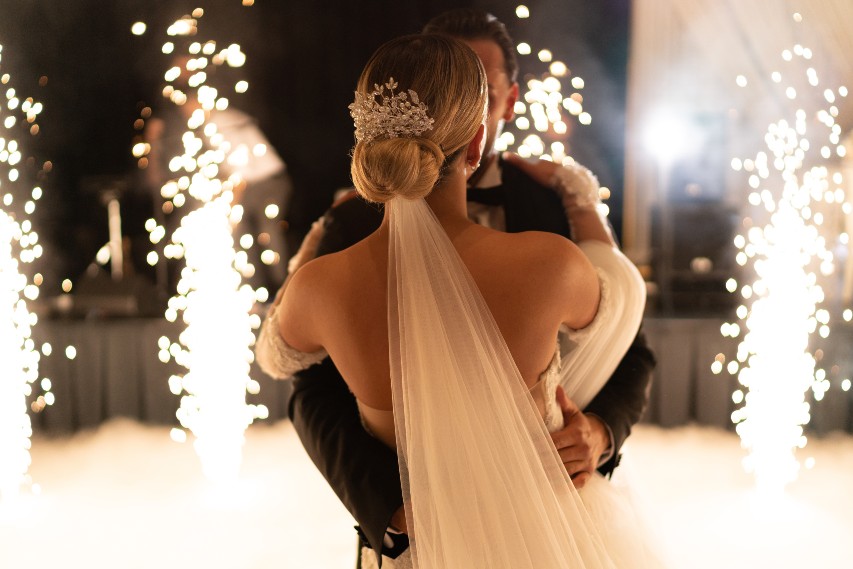 Make the wedding reception stunning with a dance party for the ages. Colorful lights, energizing music, and delicious cake for the guests will set the stage for spectacle and celebration. Decorate the dance floor with flowers, colors, and more. Our wedding venue has countless amenities including a spacious white marble tile dancefloor where you and your guests can dance the night away with the best entertainment vendors.
9: Host a World-Wide Wedding Online
Will many of your guests miss your special day because of COVID or because they live too far away? Consider a virtual vendor approach.
Let your virtual guests celebrate your wedding from afar by live-streaming the wedding ceremony and hosting a virtual reception everyone can participate in.
Include online games, a virtual photo booth, and more.
Mail out personalized party favors to online guests to show your appreciation.
10: Script Your Personal "Happy Ever After" Story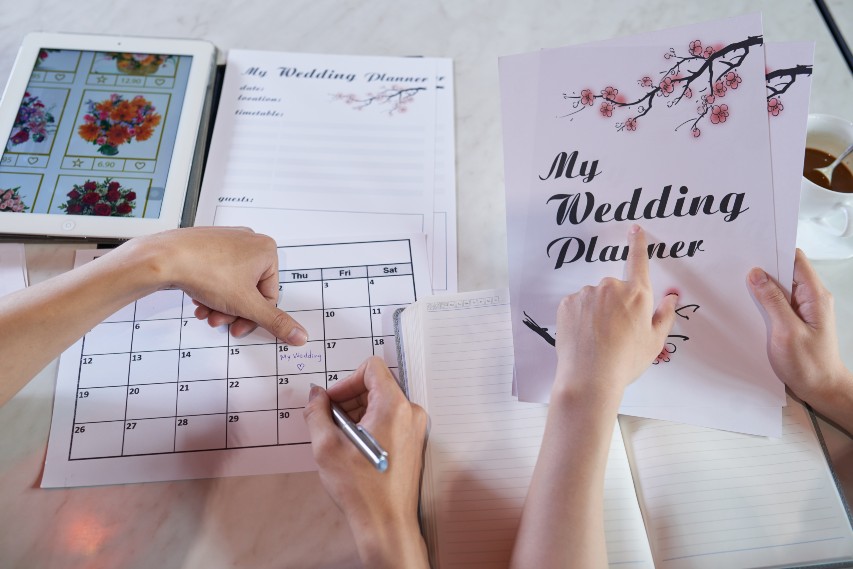 You don't have to follow the typical wedding party playbook. After the ceremony, you can start your married life together. Put your spin on these wedding vendor suggestions.
Want your guests to do a choreographed dance routine in your honor? We'll set it up.
Want to take all your guests to a sporting event or movie screening? Why not?
You and your partner deserve a wedding that announces to the world that you will live your life on your terms, and your big day should reflect your values and priorities.
A wedding planner should spend time with you, crafting the story you want to tell and the storybook life ahead of you.
At Étage Banquet Hall, we pride ourselves on hosting unique wedding vendors. We strive to make the most out of your ideas and to provide our own customized suggestions that will give you and your guests a truly memorable day.
Make Your Wedding Entertainment Ideas a Reality with Étage Banquet Hall
Call 818-722-8490 today to speak with an experienced and hands-on team about your needs, expectations, and dreams for your wedding day.
We look forward to your unique wedding ideas and sharing our wedding vendor ideas with you.