Congratulations! You popped the question, the ring is on your finger, you're full of excitement and can't wait to jump in on planning for your special day. With so many responsibilities, decisions and arrangement it's hard to know where to start. Take a deep breath. Giving yourself time to sort and plan tasks on a monthly base with a wedding planning timeline, making your job less stressful and more enjoyable.
Follow this 12 month wedding planning timeline and checklist for a smooth and easy transition to "I do."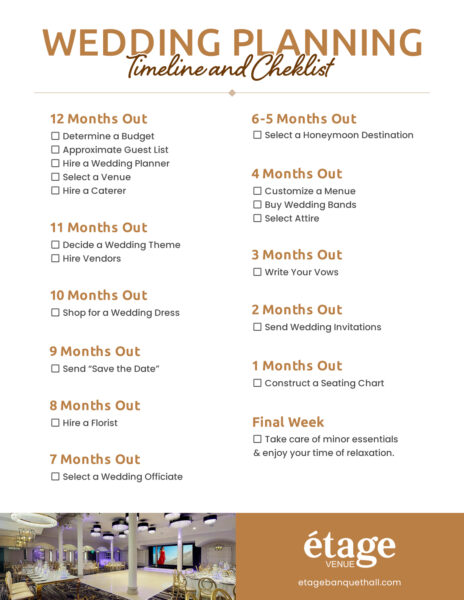 Determine a Budget for Your Wedding Timeline
It's your first month of your wedding timeline and you are eager to get started on your planning but you realize how much is this all going to cost me. The first step is to figure out who is willing to contribute and how much you can comfortably and realistically afford to spend.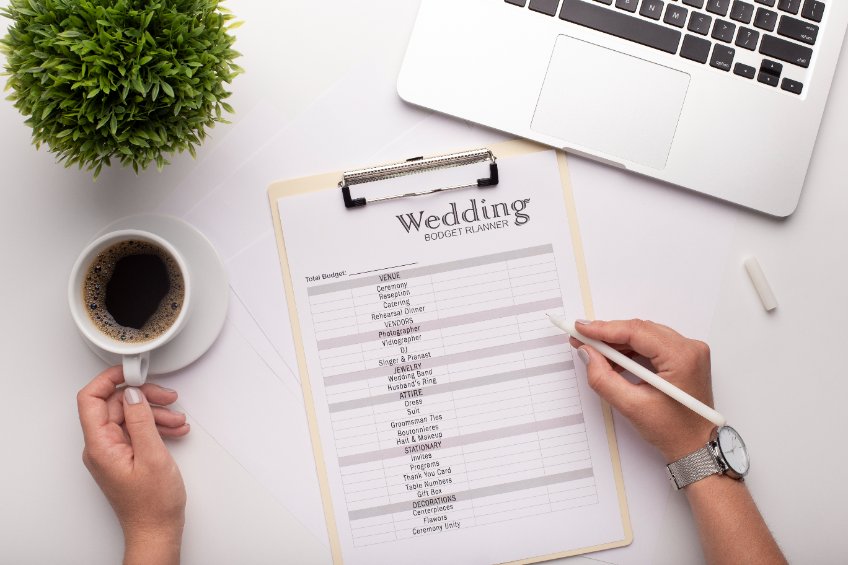 The amount of money you're willing to spend can impact many decisions you make in your wedding schedule process from your banquet hall to your dress and even the florist. Figure out what has priority and break down the budget accordingly. This will help you stay on track and accommodate for changes along the way.
Approximate Guest List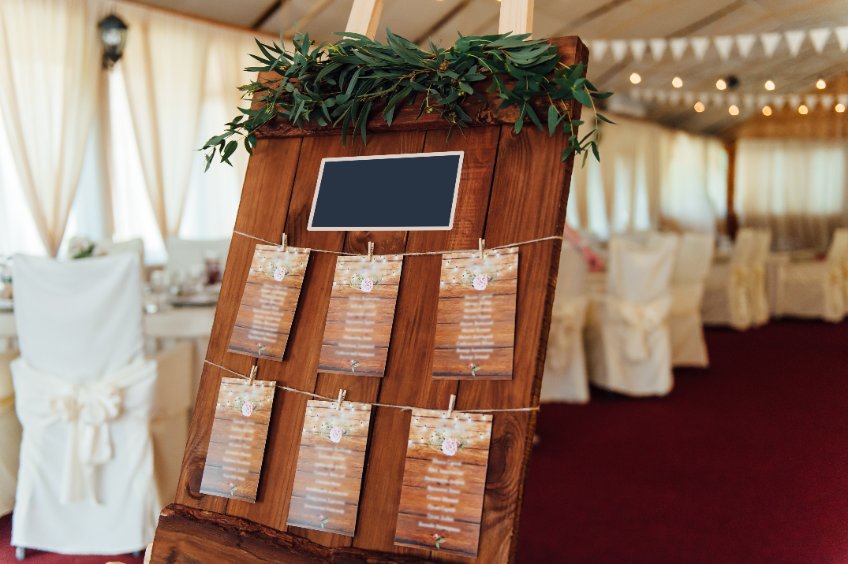 Creating a wedding guest list can be extremely challenging. You hope to share your special day with everyone you know from family, friends, coworkers and even your parents social groups. After all, weddings are all about celebrating your love with the ones closest to you.
However, the size of your guest list is getting way too long and it's creating a big impact on your budget. Unfortunately not everyone can make the cut. Therefore you have to prioritize guest and trim your list to accommodate to capacity of the venue.
Hiring Wedding Planner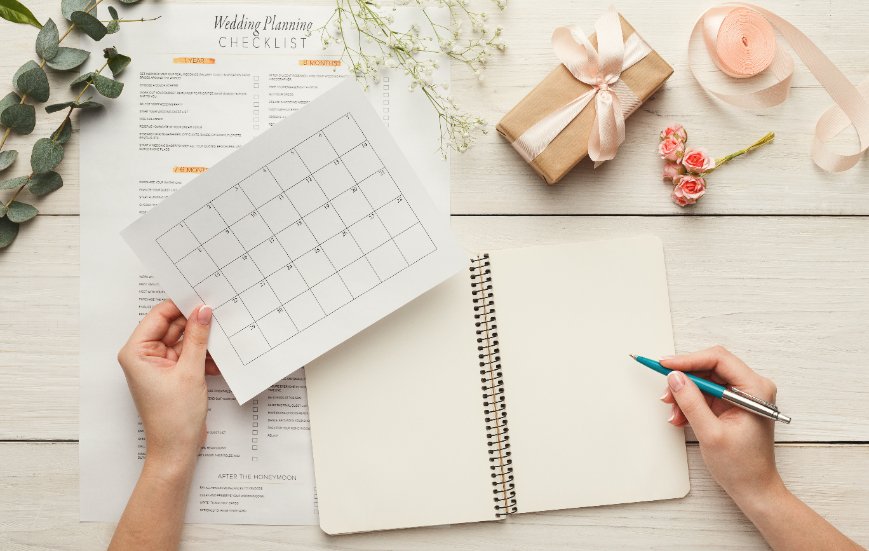 Hiring a wedding planer may be costly but it is a total lifesaver. The wedding planner will guide with all the decisions in planning your wedding schedule. You'll have peace of mind knowing that they will help search for venues, keep tabs on budget, and handle all the logistics.
Selecting A Reception Venue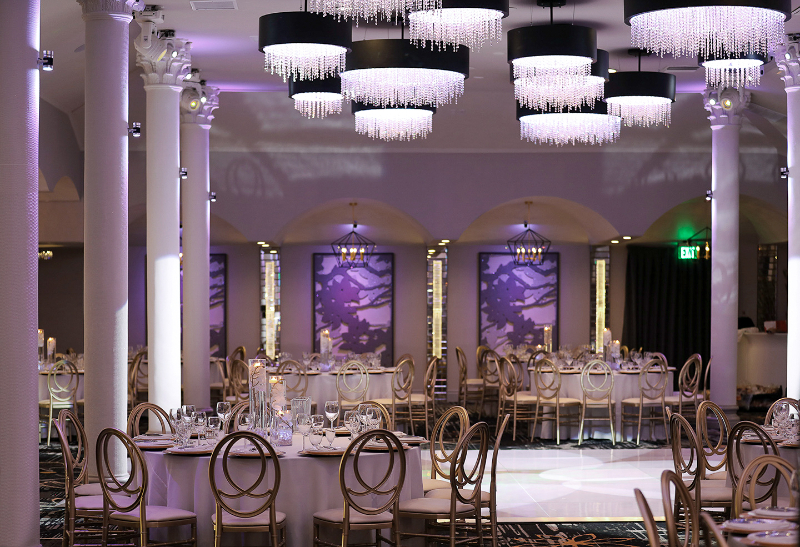 Keeping your budget in mind, selecting a reception venue is one of the most important decisions you'll make for your wedding timeline.
Location, capacity, services, amenities, layout, ambiance, and acoustics all come into play when selecting a reception venue.
Some good wedding planning tips to consider is to explore your options and to trust your gut. Ultimately, select your venue quickly because most venues are booked a year in advance.
If you have a specific date in mind, contact your potential venue and make a deposit. Couples who maintain flexibility or get married outside of the peak season may be able to find a date sooner.
Request or schedule a tour of the wedding venue. Who knows, it may be the perfect place your looking for!
Hiring Catering Company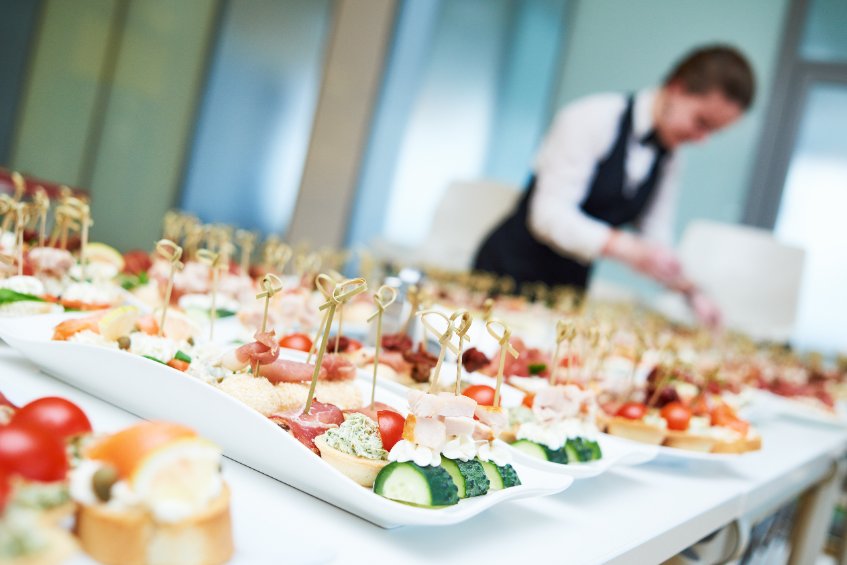 Your wedding is similar to a big dinner party. Your guests will likely be hungry after the ceremony is over, so having delicious food is vital.
If you're lucky some banquet halls or venues offer an all-inclusive wedding catering options. This means that the catering and other services are handled in house.
This can significantly decrease costs and save you the hassle of finding an outside caterer. When looking for caterers consider the price, cuisine, dietary options, and dining services (family, buffet, or full table style).
Wedding Theme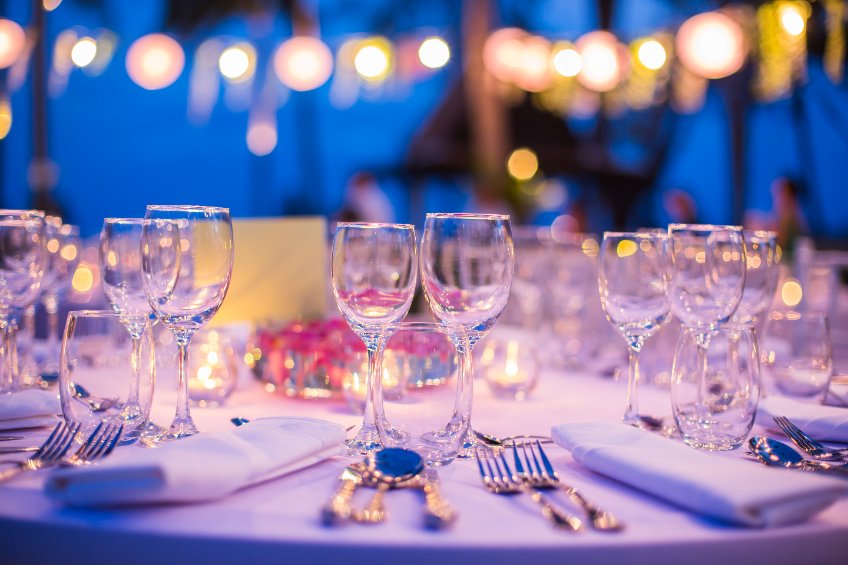 Start looking for a wedding theme inspiration 11 months out. There are plenty of unique wedding themes for you and your partner to choose from. Some of these include formal, contemporary, classic, modern, and natural.
Look at past examples of how other people did their decorating either through previous weddings you attended or by searching on Instagram, Pinterest, and Google Images to name a few.
Select color palettes, linen and décor that appeal to you and best expresses your theme. No matter the theme of your wedding, select factors that will best bring your vision to life. Étage's banquet hall can be customized to fit your desired theme to ensure your special day is perfect.
Hire Venders Who Book Quickly and In Advance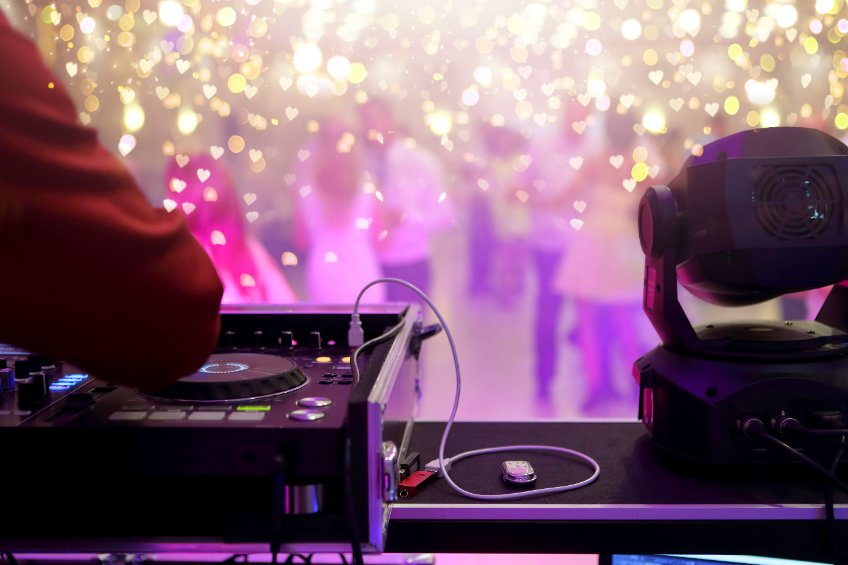 Some wedding planning tips to consider is to plan and book your vendors quickly and in advance to avoid last minute issues with your wedding schedule. Some of your favorite and popular vendors might have to be booked earlier than you expect. Therefore, consider securing your vendors about 11 months in advance.
A good place start when searching for vendors would be to ask your wedding venue for a list of vender they recommend. Most likely they will introduce you to DJ's, bands, photographers, florists, rentals, and caterers they were satisfied with from previous weddings.
Shopping For Wedding Dress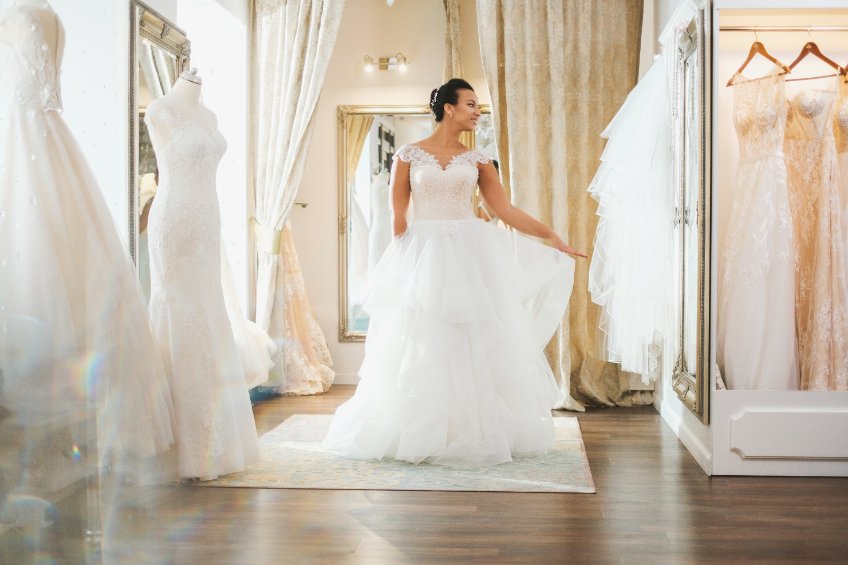 Shopping for a wedding dress might feel overwhelming. Saying yes to the perfect dress might be hard when you have to consider its price, style, and fabric.
Take your time and keep an open mind. You could go into a bridal shop with a set idea in mind, then try on that dress and not like it. You could even fall in love with a completely different dress. It's a matter of trial and error. Consider a dress that compliments your wedding theme or venue.
Depending on the bridal shop you work with, you may need to order your gown 9 to 10 months in advance.
Send Save The Date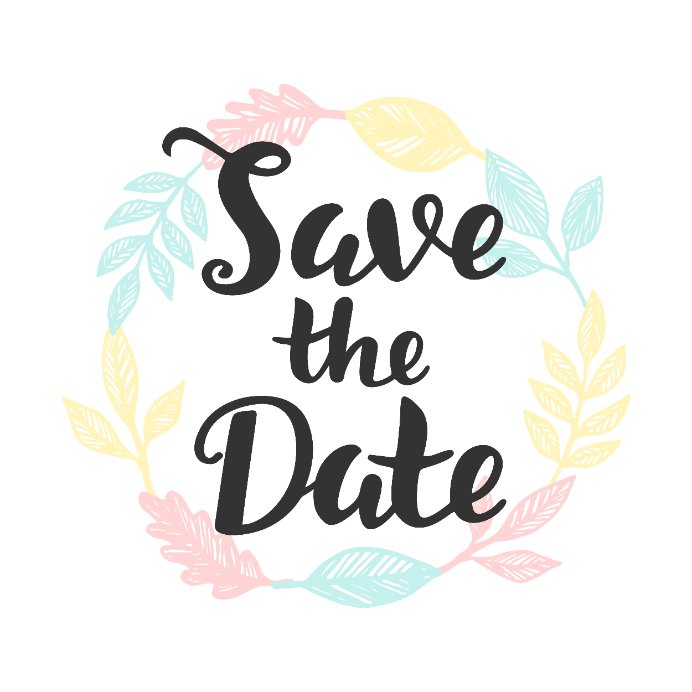 An important step in your wedding planning timeline is to send the save the date letters. The save the date should be sent approximately 9 months out.
It can be sent as postcards or even digitally if you are looking for a way to lower costs.
Sending a save the date letter will let everyone know where and when you plan on tying the knot. It should be kept short, follow wording etiquette, and reflect the tone of your wedding.
It should also note that an invitation would follow. Ensuring that guests don't confuse the save the date with a wedding invitation.
Hiring a Florist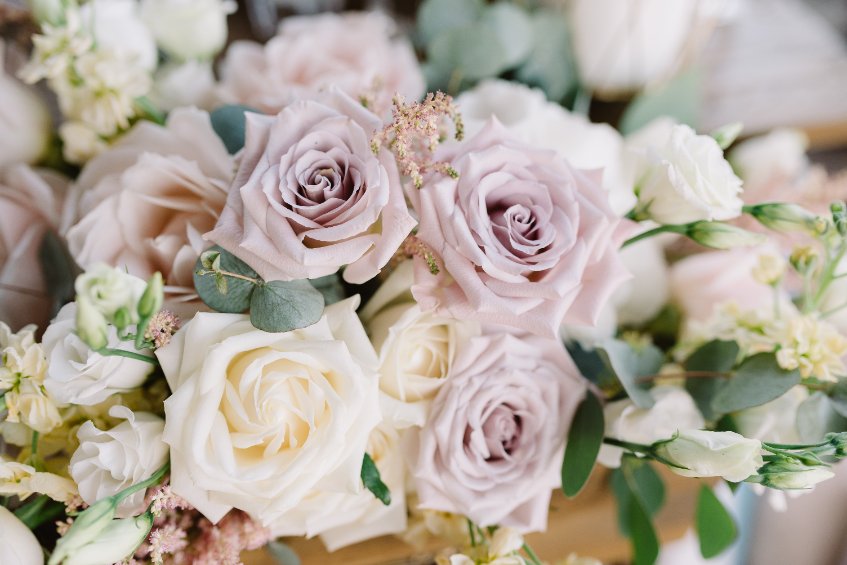 You should meet with and hire a florist approximately 8 months out. Flowers play a large role in setting the mood for your wedding. They can be found everywhere from bouquets to table centerpieces adding beauty, colors, and texture.
Florists will help select the right flowers to compliment your wedding theme and color palette making your celebration stand out from all the rest.
Select an Officiate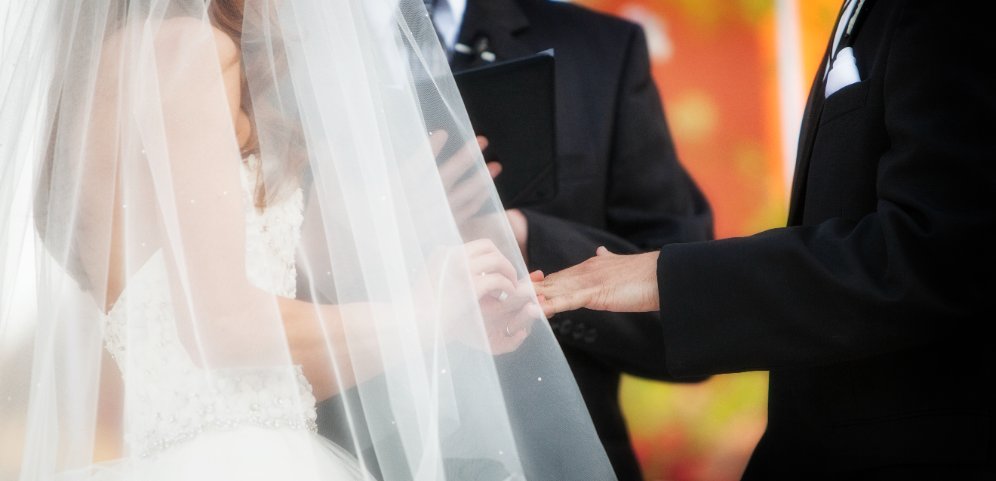 Selecting your wedding officiate is a very important decision because it will influence the whole tone of the ceremony. Its ideal to select your officiate 7 months out. When you have chosen, make sure that they are prepared to present the kind of ceremony you are envisioning.
Decide whether your looking for a secular or religious officiate.
A good officiate should speak confidently and understand how to lead the guest on a journey using his words and voice.
Also, ensure your officiate can legally marry you off. After all you will have to pick up a marriage license.
Choosing Your Honeymoon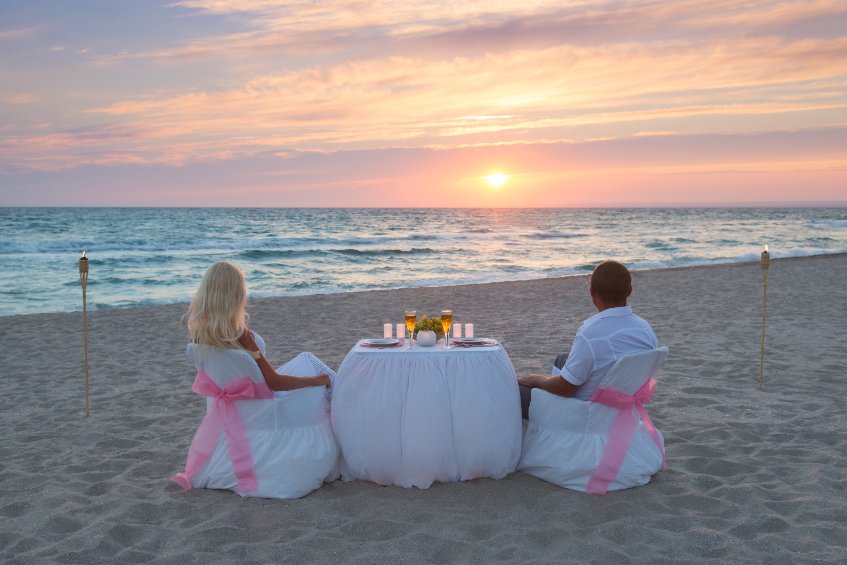 The ideal time to book a honeymoon is 5 months out. While you might have an idea of a destination throughout your wedding planning timeline, remember that the honeymoon trip is for both you and your partner.
Take some time to sit and discuss options because the destination you choose should offer experiences based on both your interests.
Have Your Final Taste Testing With Your Caterer.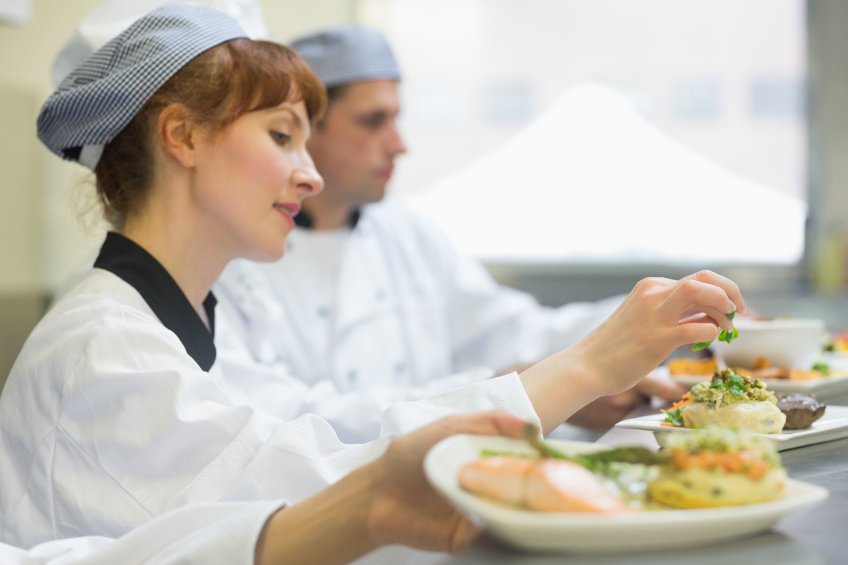 Your ceremony is now 4 months out and your halfway through your wedding timeline checklist. By now you should have chosen a caterer that you believe will best accommodate your needs and wants.
You've thought about how you want your cake to look and what sort of dinning service you prefer. Now is the time to see what your caterer has to offer and the talents they can demonstrate.
You should also be sampling potential food items and customizing your menu. Pay good attention to the presentation and details put on the plate as well as the attentiveness of their service.
Buying Your Wedding Bands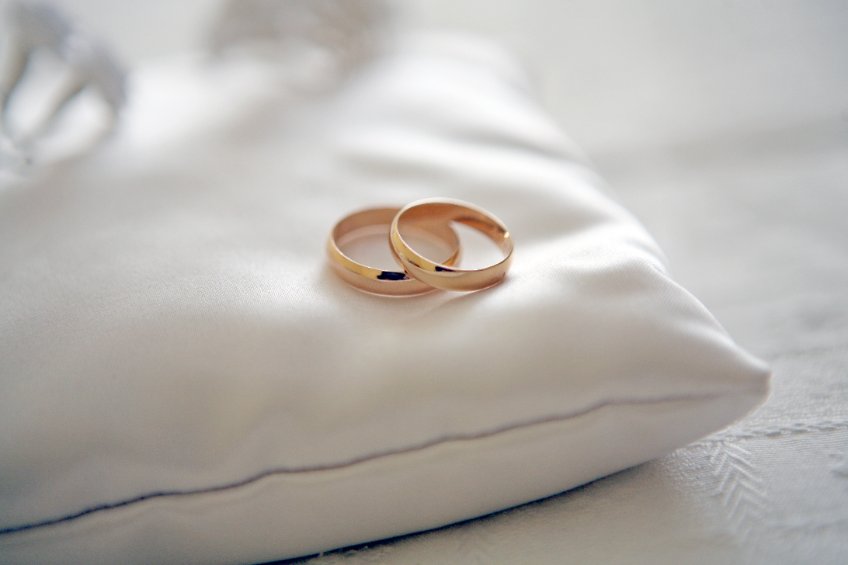 Buying wedding bands is a big deal because they symbolize your love for each other. It is tradition for the couple to buy each other a band. However, you can also go the other route of picking the bands and sharing your expenses together.
Wedding bands vary in shape, size, and style. You will need to determine what type of metal you want and if you want to add an engraving.
When making your final decision, select a band that's comfortable and fits your lifestyle.
If your still having trouble finding the perfect one ask your self this; "Can I see myself wearing this band for a lifetime?"
Selecting The Attire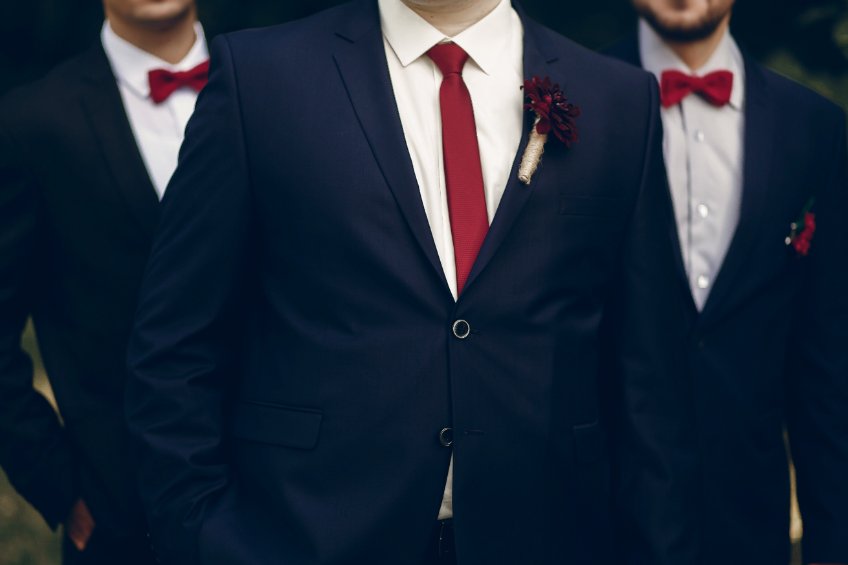 The bride and groom often select and plan the attire for the entire wedding party. Ideally, you should select a color palette and style that will complement the venue and overall theme of the wedding. Allow time for shipping, modifications, and final fittings to stay on track with your wedding schedule.
Bridesmaids and flower girl dresses should be ordered approximately 8 months out. Suits and tuxes for the groom, groomsmen, ring bearer, and ushers should be selected 4 months out.
Write Your Vows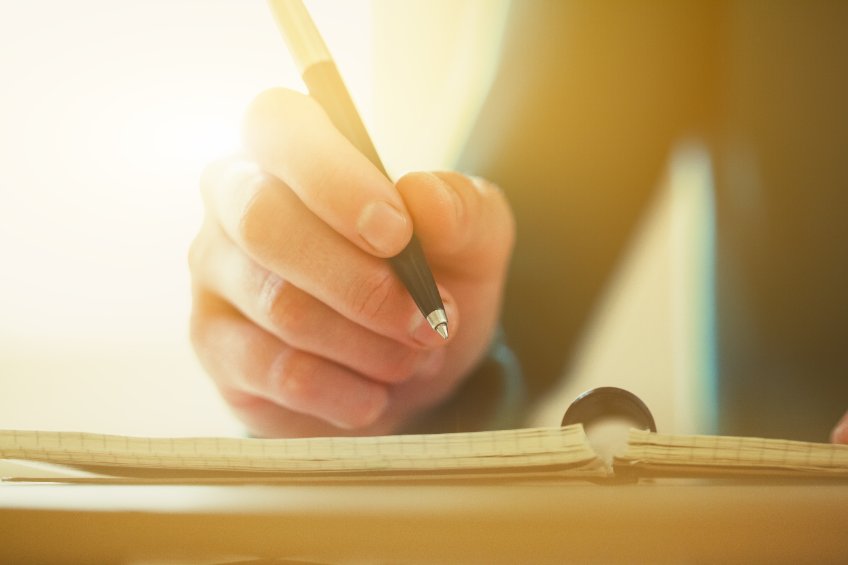 Are you thinking about writing your own wedding vows? If so, this is your chance to express your love, promises, and dreams to your partner.
This will be an intimate moment where you pour your heart out to the one you love in front of your family and friends.
Consider writing your vows 3 months out your wedding timeline checklist.
Send Out The Wedding Invitations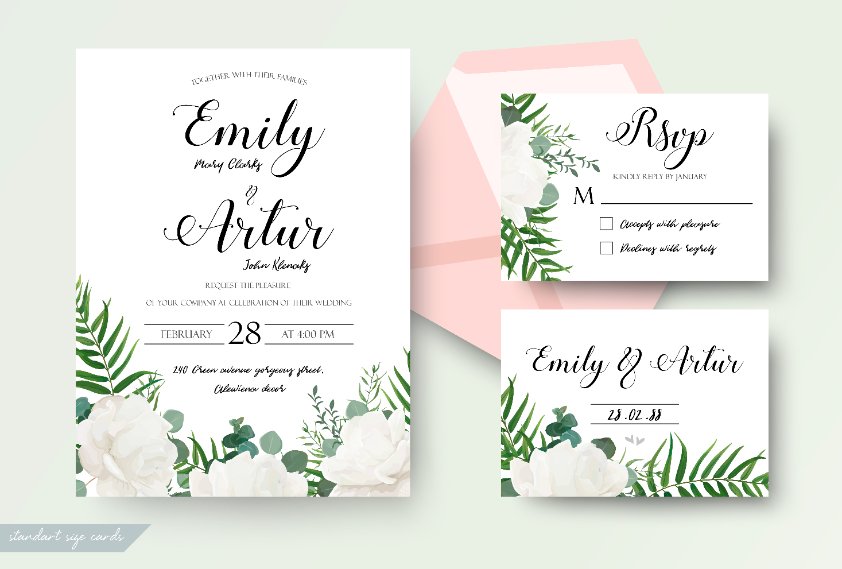 You are now 2 months out. This is the time to print, prepare, and send out the wedding invitation.
It's important to state that RSVPs are due one month before the wedding.
You can also include a rehearsal dinner invitation with your wedding invitations if you like.
Construct a Seating Chart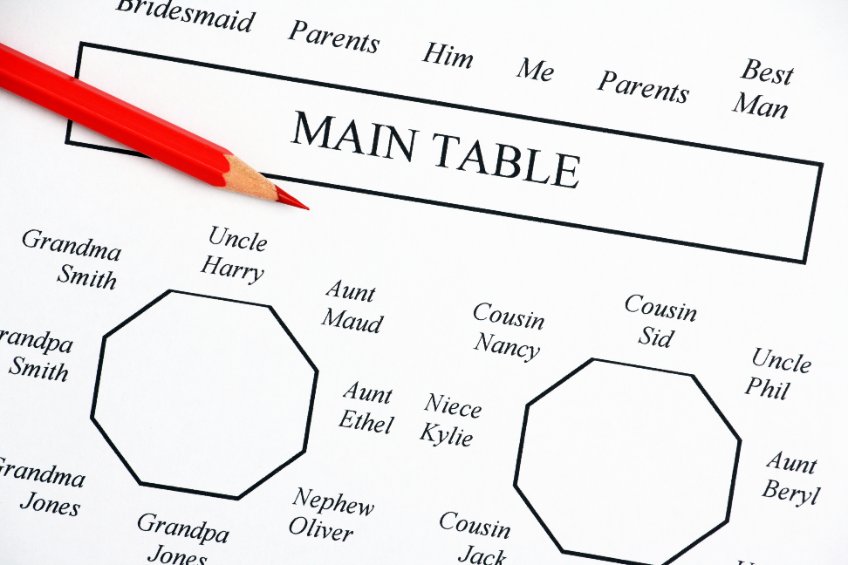 Constructing a seating chart should take place 1 month out. It might seem hard and time consuming at first, but you can ease your troubles by getting the floor plan from your venue. Figure out how many tables are needed and how many guest are going to be put on each table.
Once you have that sorted out here comes the hard part of deciding who sits where and near what groups.
Context means everything. Planning out your seating chart correctly will spare everyone the awkwardness. Remember not everyone might be happy with your placement so you might receive negative reaction. However, guests will typically try to behave themselves for your sake. Plus, with so much joy in the air it's hard to be upset over a table.
Odds and Ends of Your Final Week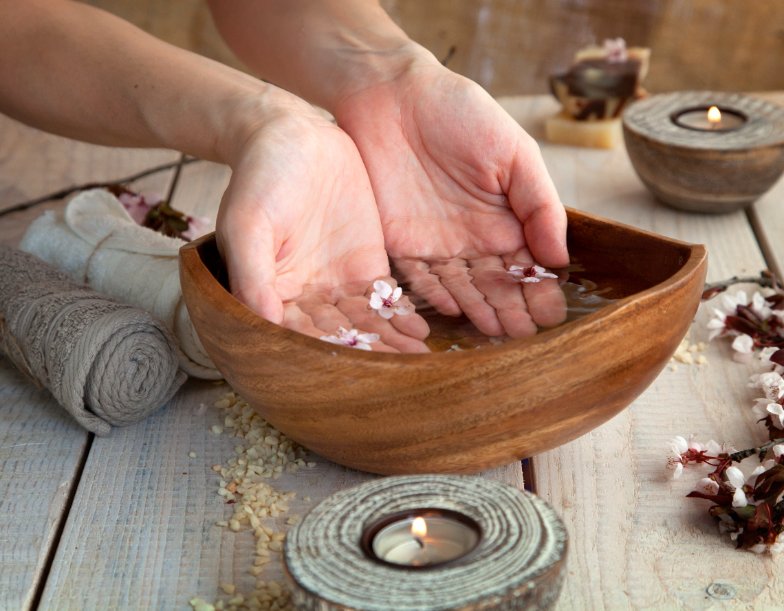 It's your final week congratulations. Your wedding planning timeline is near to completion. Most of the hard work is over and come to fruition. All you have left to do is to take care of small essentials like going to the salon, getting your makeup done, cleaning the rings, and having your final dress fitting. But most importantly, this is your time to relax and take in a deep breath. You should go out and have fun. Take a long needed massage. You have earned it!