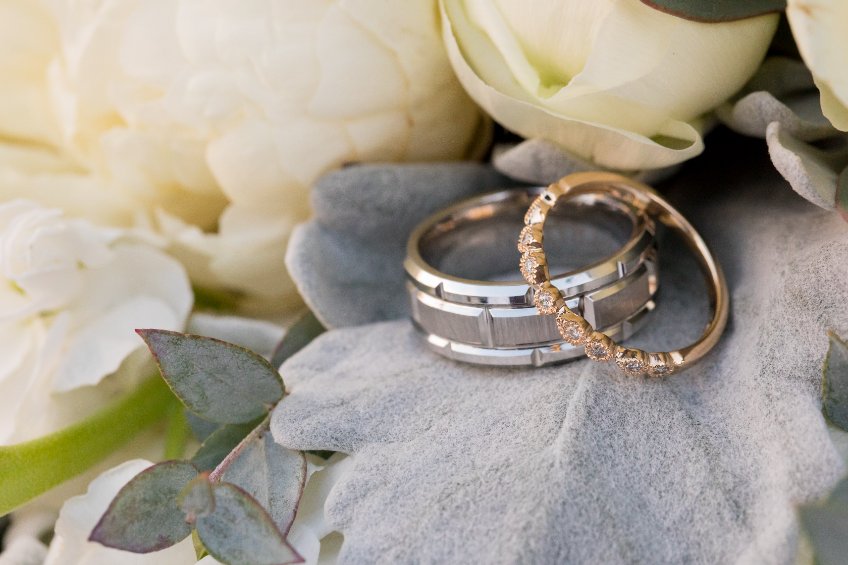 Your choice of wedding venue is one of the most important decisions of your wedding day and will set the stage for the ceremony and reception. Finding the dream wedding venue is tough but doable if you know what to look for.
With that in mind, we'll be providing tips on choosing the best wedding venue for your big day. Contact us today if you would like to explore the captivating dream venue at Étage Banquet Hall!
Tips For Choosing The Best Wedding Venue
Make sure you and your wedding planner consider the following features to choose a wedding venue.
Determine a Wedding Budget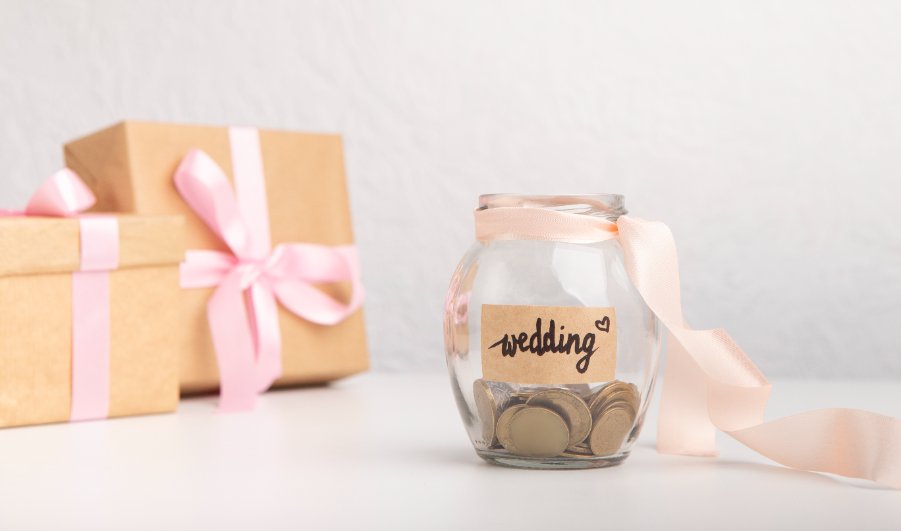 Few things are as frustrating as finding your perfect venue but realizing the price is too high. The first part of the wedding planning process should be determining how much to spend on the event venue.
According to most experts, the cost of your venue should make up about 30% of your total wedding budget. For most people, that comes out to anywhere between $5,000 and $10,000 to rent traditional wedding venues.
Keep in mind that different venues have different amenities. For instance, an all-inclusive venue might include in-house catering or other services. Our all-inclusive wedding venue includes in-house catering and amenities that all fall in your wedding budget and venue price.
Check the Venue's Availability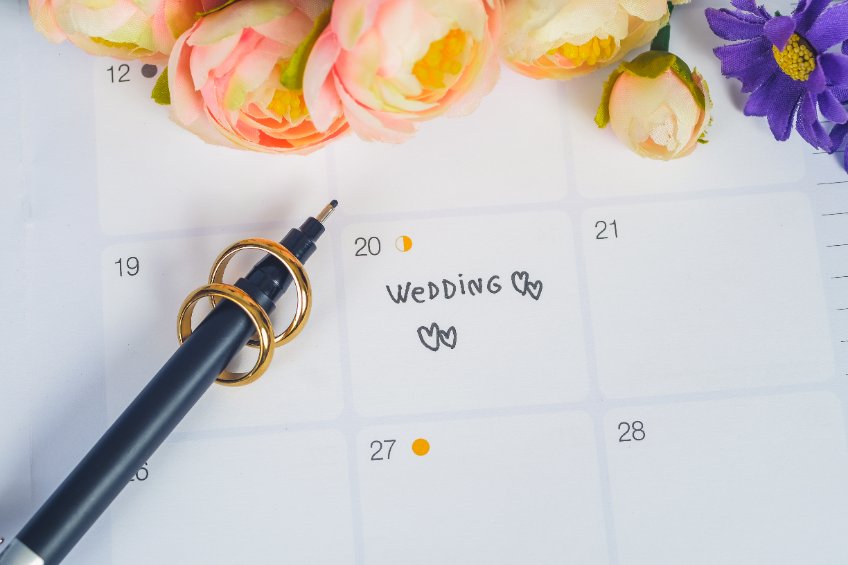 Next up is the wedding date. If you want to schedule your event on a specific date, you'll need to start the search early. Many venues get booked months in advance, so you should start looking at least a year before your intended date. It may be harder to book a date if people use the location for multiple events and not just weddings.
Alternatively, you can choose a date according to venue availability. Keep in mind that many reservations require non-refundable deposits, so make sure that your desired date works before making a final decision and signing on the dotted line of a venue contract.
Does the Venue Match Your Theme?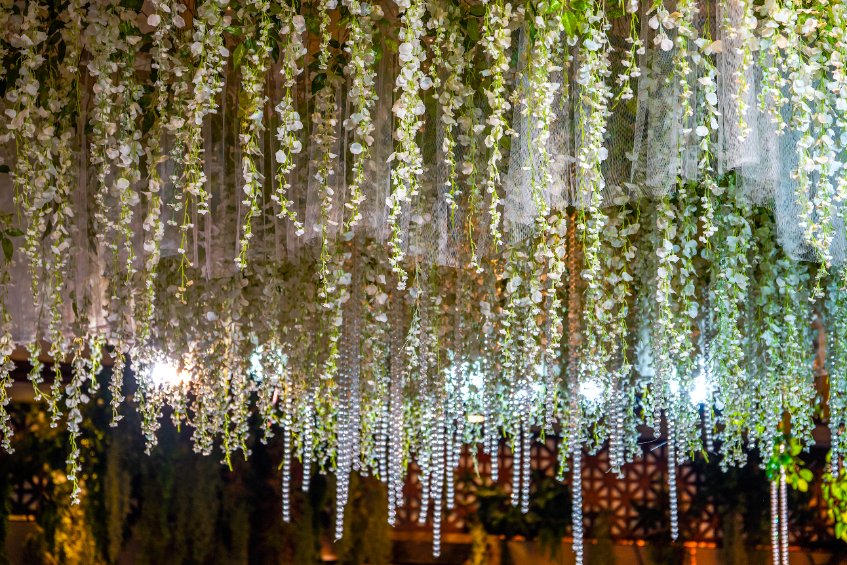 When searching for event venue options, find one that matches the theme of your wedding ceremony. For example, a church is one of the classic wedding venue ideas, and for good reason. However, a church might not be a good idea if you want a more casual wedding style at your event.
Consider how the reception space will complement the ceremony space and how decorations fit into the larger picture. You can research potential venues like country clubs and hotel ballrooms online to see if they have any images of ceremonies.
Venue Capacity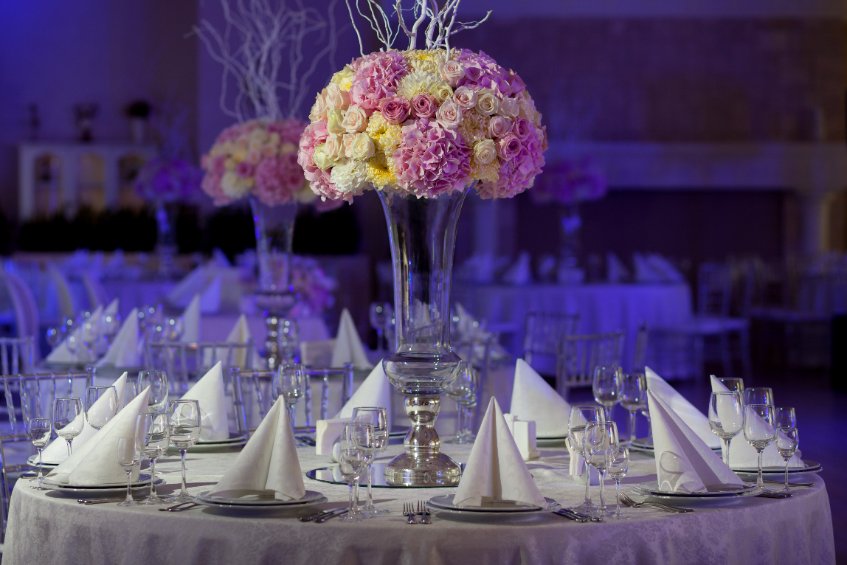 Obviously, you will need to match venue capacity with your estimated guest count. The last thing you want is to rent a reception hall that doesn't have ample space for your guests. As a general rule of thumb, your prospective venues should have at least 10 to 15 square feet of space per guest.
Your total budget ultimately limits the size of your guest list. If you run over your budget, you may have to reduce the number of people on your guest list. Make sure the dance floor is large enough for your guest count too!
Outdoor or Indoor Options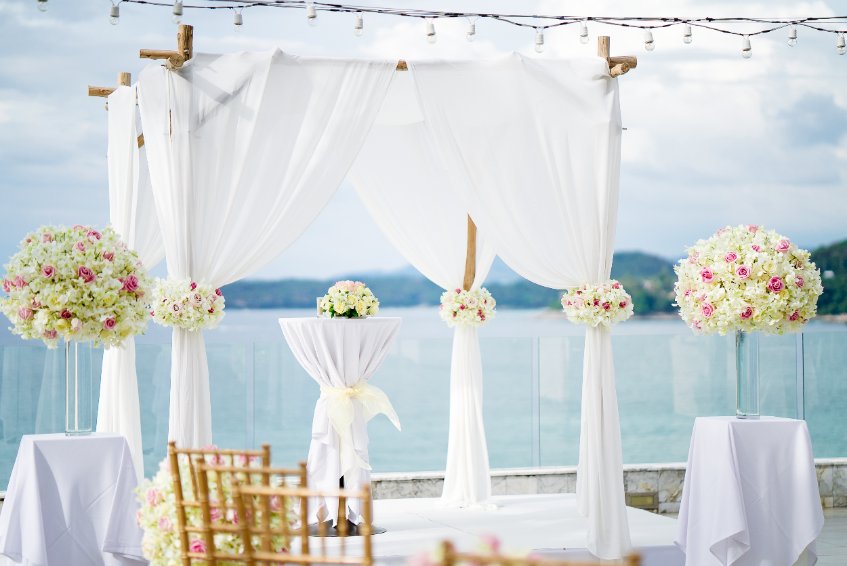 Outdoor venues are always a classic wedding location, but there is always the risk of bad weather. If you want to use an outdoor venue, make sure there are indoor options in case the weather takes a turn for the worse.
Similarly, see if indoor venues have any outdoor space so your guests can get some fresh air if they want. Talk to the venue coordinator to see if they can provide tent options for cover in case of bad weather.
What Are the Surrounding Accommodations?
The actual venue itself is not the only consideration for choosing a wedding venue—you also need to consider the venue's location and areas surrounding the ceremony site. For instance, are there nearby hotels for out-of-town guests? Is the location nearby an airport or photography sites? What is the surrounding town like, and is it safe?
For instance, if you want to get married way out in the country, it might be hard for your wedding party to find accommodations. Put yourself in your guests' shoes to choose a wedding venue that works for the majority of your guests.
Venue Accessibility
Venue accessibility is important to make sure everyone can partake in the festivities. For example, older guests or disabled guests might require accessible exits and additional seating options. The ideal wedding venue will have accommodations so that it is accessible for everyone.
Vendor Options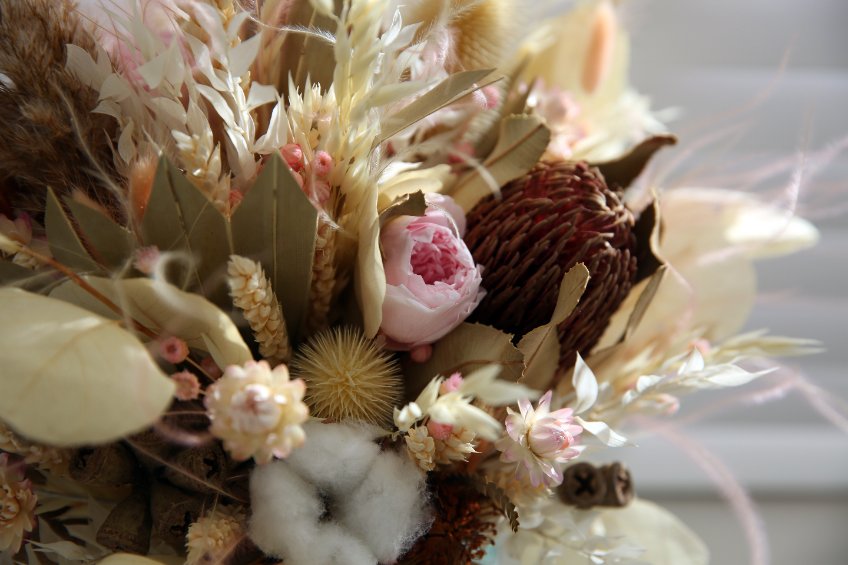 Many locations offer inclusive services like an in-house caterer or open bar. However, it's always worth exploring alternative vendor options. If you already have a florist or band picked out, find a space that will allow you to use them.
Guest Amenities (i.e., Parking, Bathrooms, etc.)
Your venue might be perfect for your wedding photos, but how is it for the guests? Things like parking, bathrooms, and valet services are amenities that wedding planners should ask venues about.
Before you pick a wedding venue, ensure that it has ample amenities so guests are comfortable. Things like standing space, chairs, or a dance floor make a space much more welcoming to guests.
At Étage, we offer valet and parking services, not letting our guest's worry about getting there early or struggle finding parking. Additionally, our spacious white marble ballroom provides the space for you and your guests to dance the night away.
Read Customer Reviews
Last but not least, read customer reviews about any local wedding venues. Previous customer testimony can give you a reliable idea of the experience working with the venue and what to expect.
Try to find reviews that are not on the official location website. Reviews from third-party sites like Yelp or Google give a more objective picture of their reputation. Venues often curate on-site reviews, so they only show the best ones.
Book the Perfect Wedding Venue Today!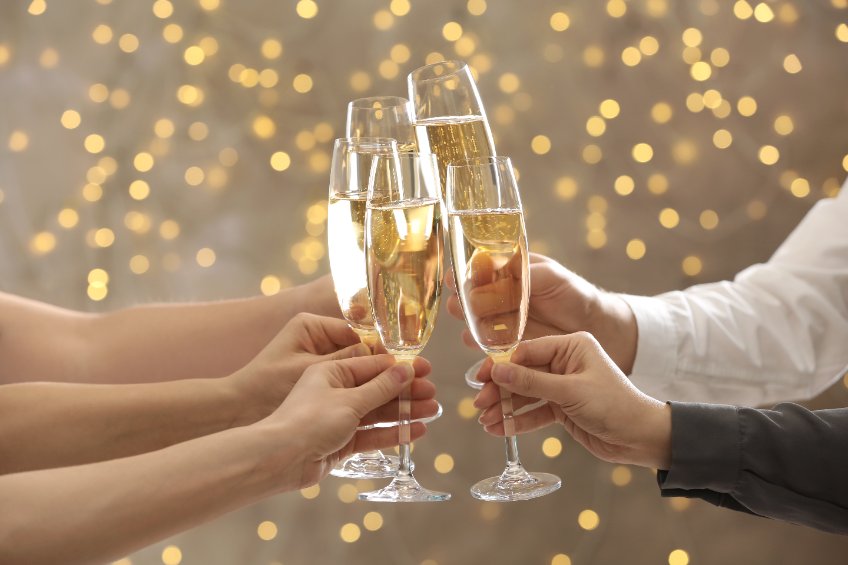 Our coordinators at Étage Banquet Hall strive to make your wedding day truly special. Our knowledgeable planners can explore options for choosing the best wedding venue based on your theme, the time of year, and your guest count.
Call us today at (818) 722-8490 or check prices and availability for the best Los Angeles wedding venue!